If your dog loves our Peanut Butter Carob Recipe dog treats, he/she is going to go nuts for this puppy parfait! You can make this yummy treat at home with supplies you probably already have in your kitchen. Follow along while we show you step by step how to create this peanut butter carob puppy parfait. 
Plain Yogurt - We recommend plain greek yogurt 

Peanut Butter - Make sure you use dog safe peanut butter 

Buddy Valastro Peanut Butter Carob Dog Treats 

Puppy Parfait Bowl 
If you're ready to make your dog a delicious snack follow along with us! 
Using a spoon, apply an even layer of yogurt on the bottom of the bowl.

Crush up some peanut butter carob treats and add them on top of the yogurt. 

Add a dollop of peanut butter on top of the crushed treats.

Continue layering your puppy parfait until you run out of ingredients. 

To finish your puppy parfait add one or two peanut butter carob treats on top and serve to your pup!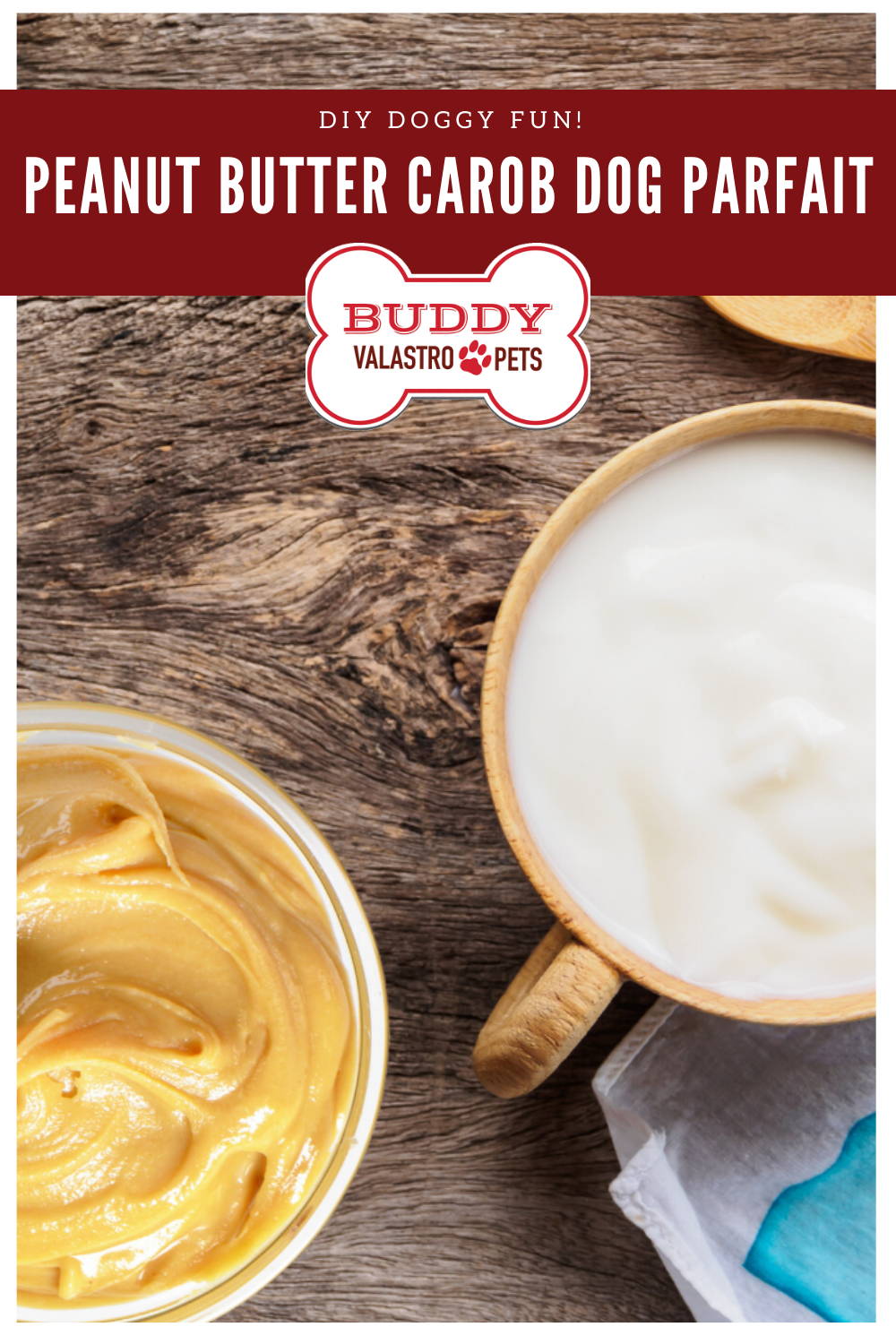 The Benefits of This Treat for Your Dog 
Plain Greek Yogurt: Full of calcium and protein. Probiotics found in yogurt can help improve your dog's digestive system. 
Peanut Butter: Great source of protein and full of heart healthy fats.
Carob: Full of calcium, iron, and vitamin B2.
Buddy V Peanut Butter & Carob: 100% all-natural. Wheat, Corn, and Soy free!