Enjoy a quiet Sunday morning breakfast with your family and let your dog join in with this puppy parfait recipe. The great thing about a puppy parfait? You probably have everything you need to make one right in your kitchen!
Follow along with us while we show you step by step how to make your dog a yummy breakfast treat.
Plain Yogurt - We recommend Greek yogurt 
Thinly Sliced Strawberries  
Blueberries 
Puppy Parfait Bowl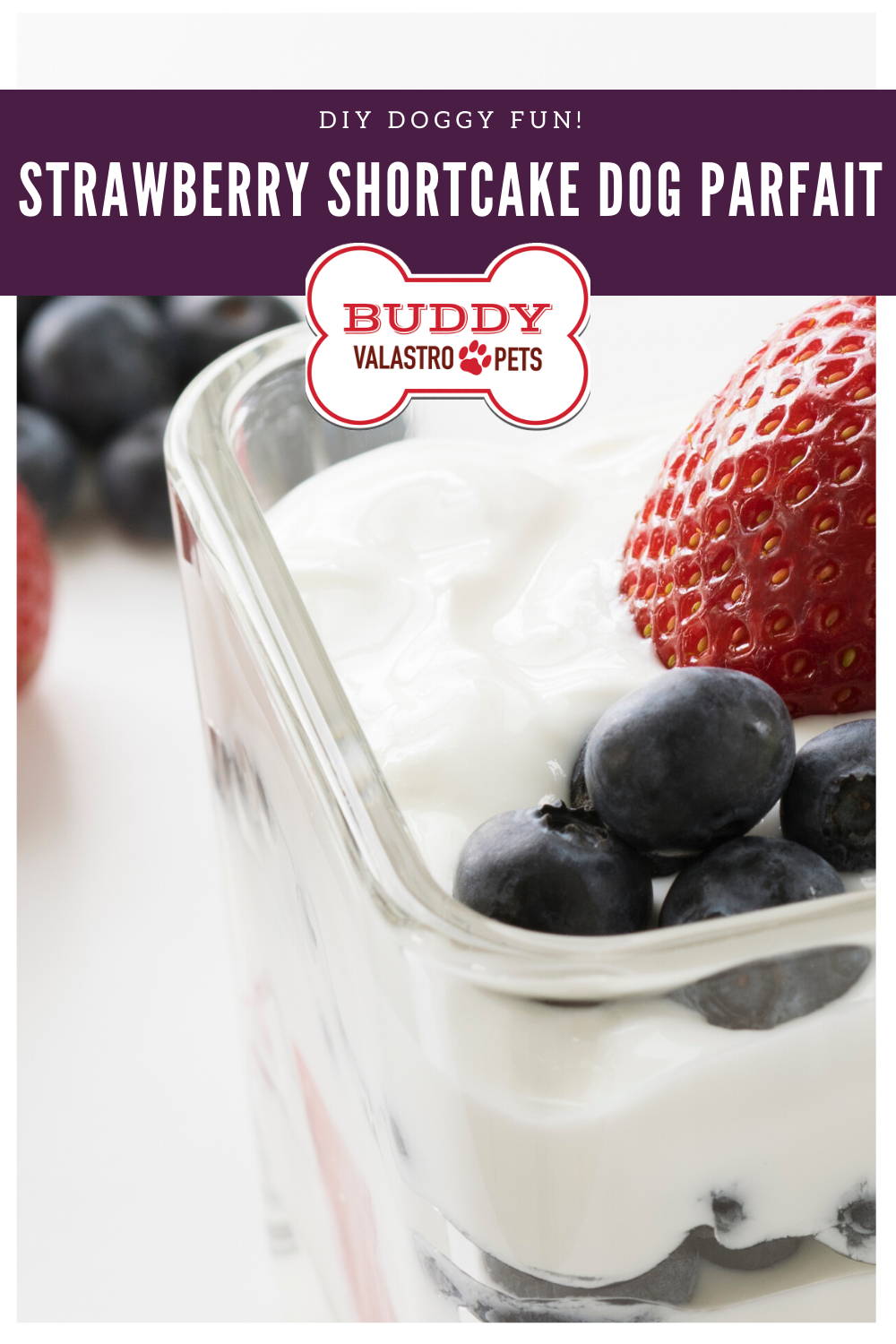 Once your ingredients are prepped and ready to go, it's time to start putting together this yummy treat! 
Using a spoon, apply an even layer of yogurt on the bottom of the bowl.
On top of your yogurt layer, add some blueberries and strawberries.
Continue layering the yogurt and fruit until your bowl is full to the desired amount.
Top off your puppy parfait with some crumbled Buddy V Party Cake Recipe treats!
The Benefits of This Treat for Your Dog 
Plain Greek Yogurt: Full of calcium and protein. Probiotics found in yogurt can help improve your dog's digestive system. 
Strawberries: Low calorie treat and loaded with antioxidants and vitamin C. 
Blueberries: Full of vitamin C and fiber. Antioxidants help right free radicals
Buddy V Party Cake Recipe: 100% all-natural. Wheat, Corn, and Soy free.