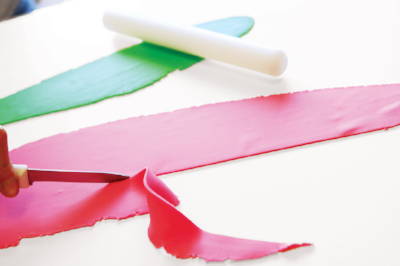 Roll out the pink and green fondant. Cut approximately a 1/2 inch strip from the pink fondant. Feel free to adjust sizing here based on how large of a rose you would like to create.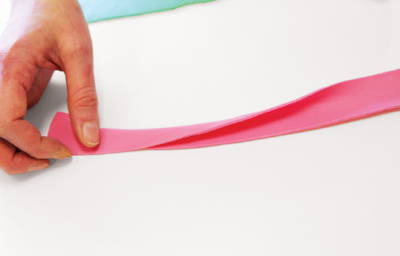 Fold the pink strip you cut in step 1 in half (length-wise).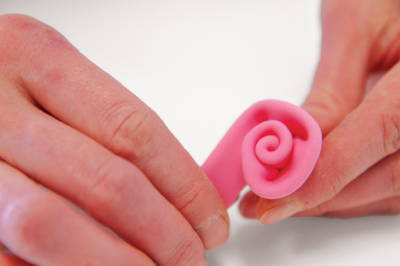 Start at one end of the folded strip and roll in strip into it self as shown.
Once the rose has wrapped around 3-4 times, cut the end off using a plastic knife.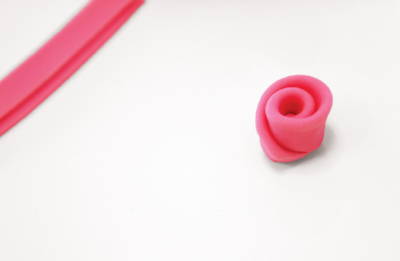 Tuck the end of the strip under the bottom of the rose as shown.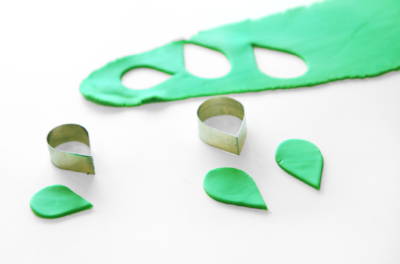 Use the leaf cutter to cut out several leaves from the green fondant (enough for 1-3 per cupcake as desired).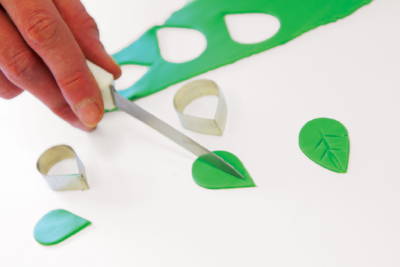 Use a knife to gently press lines into the leaves as shown.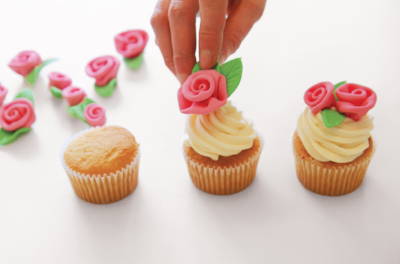 Using a paint brush and a small amount of water, lightly moisten the biggest side of the leaves and press them against the roses to adhere.
Frost the cupcakes using Buddy Valastro Food's buttercream icing and press the rose and leaves into place.