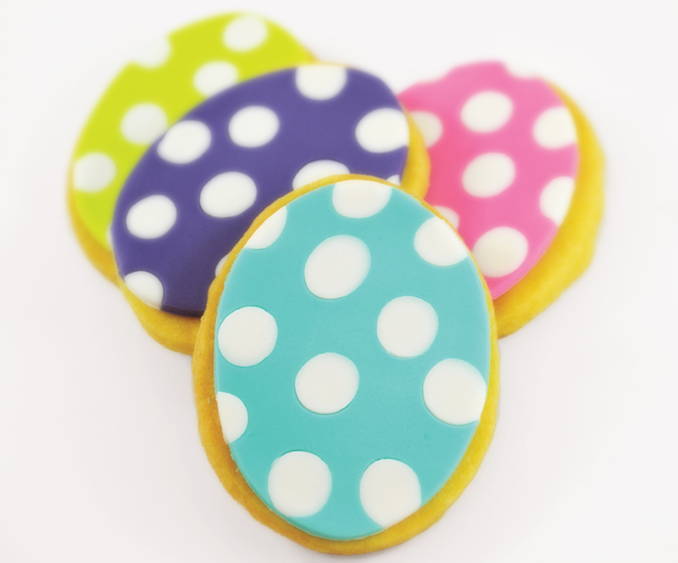 These Polka Dot Cookies are the perfect spring treat or any occasion.
What you'll need:
1 Oval Cutter
1 Round piping nozzle
Piping bag
Rolling pin
Sugar cookies (round 3.5" recommended)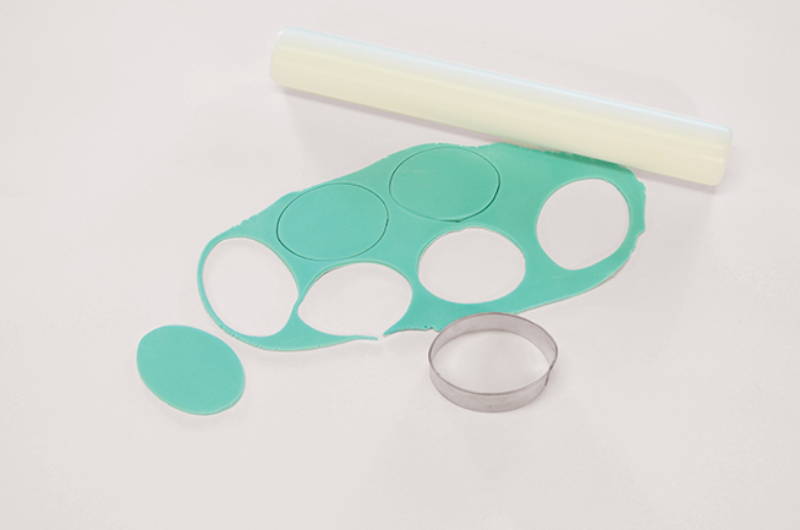 Roll out the turquoise fondant. Use an oval cutter that is the same size as your cookie to cut out a circle shape for the background of the cookie.
*Repeat this step if you would like to have different colored backgrounds for your cookies.*
Use the round piping nozzle to cut out several small circles from your rolled out oval shape.
Use a stick to push the cuts out from the nozzle if they get stuck.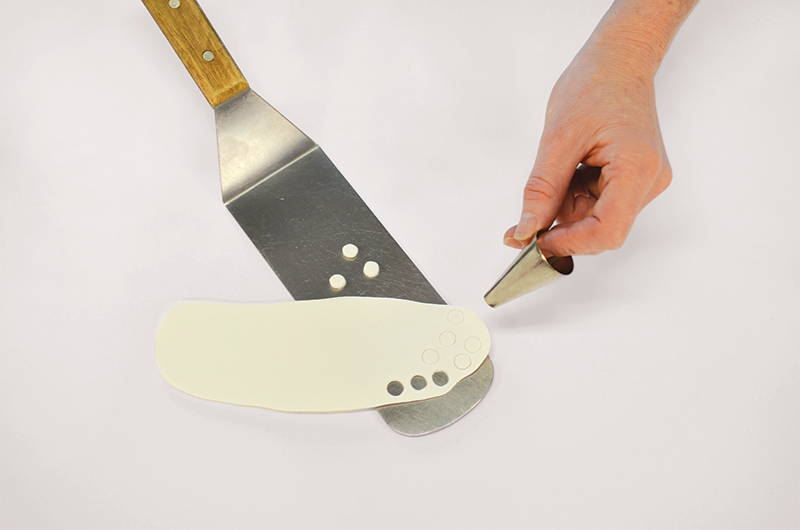 Roll out your white fondant. Use the nozzle to cut out several white circles from the fondant following the same steps you took in Steps 2 and 3.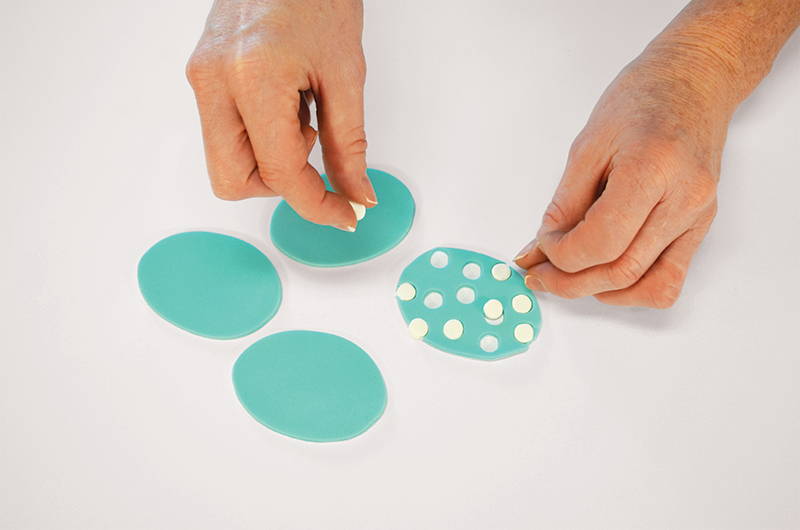 Use the white circles from Step 4 to fill the gaps in the turquoise (or other colored) ovals.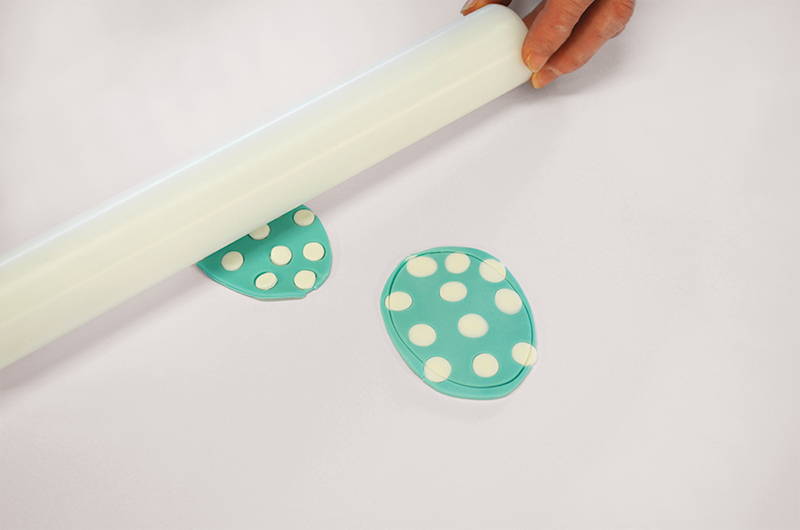 Gently roll he fondant to push the white and colored fondant together.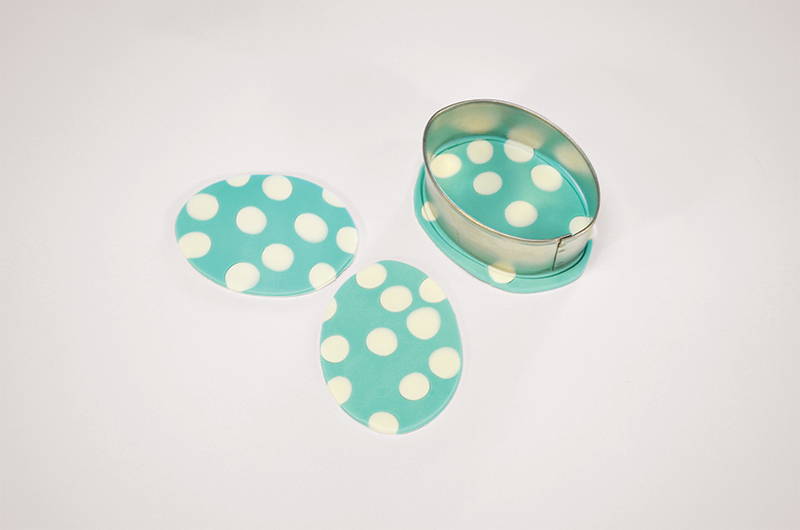 Cut the circles to the same size as the cookies.
Fill a piping bag with buttercream icing and spread a thin layer on the cookie. Then place your rolled out fondant on top of the buttercream icing and gently press.